I decided to indulge a bit after the hard work at the gym. Ahem. Throwing away all the good work *winks*. But i was starved today after the session with the new yoga instructor. I think my leg muscles never felt so tortured before. Here's hoping for shapelier legs and sexy back. Preferably throw in a JUSTIN timberlake as well. *bwahaha*

There is a mamak shop behind true fitness in USJ10, me being lazy to drive up to the usual shop decided to try this. Er... suprisingly this shop has a website... Yes, a mamak shop with a website. I also remember that this shop, at one time, had the firemen rushing to their place cause something was on fire in their shop. :*..
.. but all is well now.

I tau pau my canai home because i was stinking - didn't want to put off the other diners there. :P. The sauce, ( they didn't ask me what i wanted, is fish curry. Actually i prefer dhal but i will eat it anyway )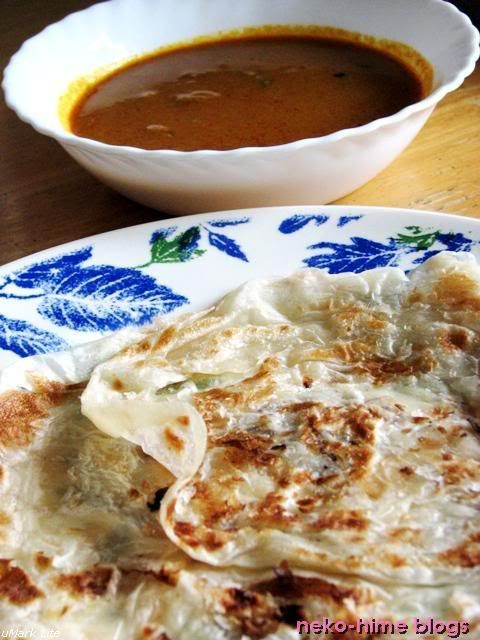 Not to bad, i am not picky with my roti. I am one of those people who like roti canai - plain, no adornments nothing. So all those roti telur, roti bom etc... never goes well with me. Exception of Roti tisu cause it is sweet.


Good breakfast.... *burp*

Sick of kopitiam for breakfast- then try:



Restaurant Kassim Mustafa


Lot 4A & 5A
USJ 10/11
Taipan, Subang Jaya



P/S

: There are 2 korean restaurants and 1 japanese restaurant called Ogawa there in the block. Haven't tried it but seems very popular