I think a good egg tart - can really make one's day :) Today's post is a short one, cause i am really sleepy and haven't done my slides for my account manager's training tomorrow.

Last weekend, dad went on a dim sum spree. There was pau's and tarts
in the house. Egg tart that is... :) The pau, i ate before i remember to take pictures. My rare moments of gre
ediness. However, the tarts i remembered need to take photo... dad was busy getting them ready to be heated in the oven when i yelled "CAMERA" into his
ear... think i could see h
air stand on his head... hehehehe, he is still not too used to me doing food photography.

Anyway, he bought 4 tarts for the 3 of us, from PARKWAY in Section 19 subang. There is this lady who sells it every morning in the Restaurant Parkway. And they are as good as the ones in Tong Kee ( used to be in Mid Valley - have no idea where they went now ) and the ones in Ipoh..

Good tarts are determined by 1)Quality of the pastry- must be flaky but not too much, firm but not too hard. 2) Good filling- soft, yellowy and when you open the box u
p, t
he lovely smell fills ... *ahhhhhhhhh*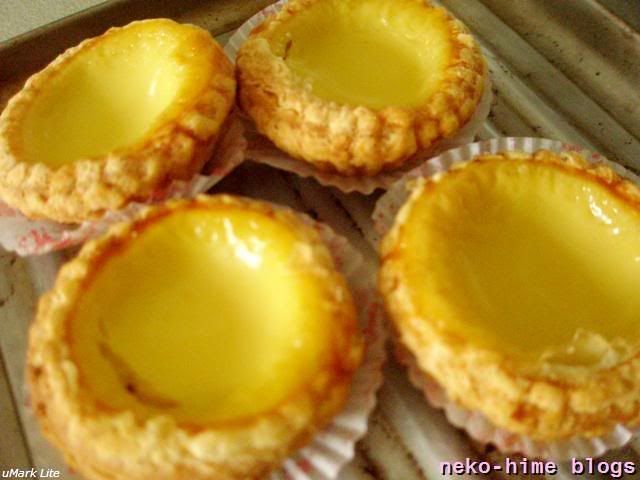 This one's for neko, neko, neko and neko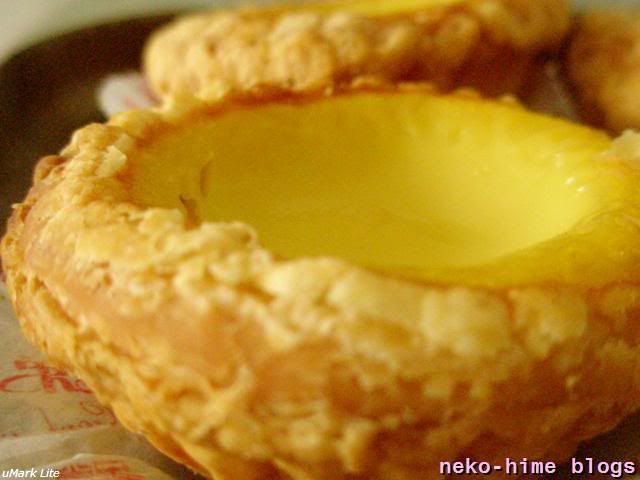 How does Neko and Dad eat egg tarts together? Warm it up, put on a plate, get a drink and then plant self in front of TV. Legs up on the table and slowly... enjoy :)



To get good egg tarts:


Restaurant Parkway - Section 19
Subang Jaya

Please note she sells out by 11:00am and faster on Weekends.